Tuesday, July 25, 2006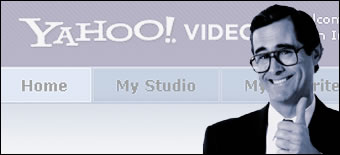 Yahoo Leads In Pre-Roll Video Streams
Research and Markets (the worlds largest market research resource) has released a report on pre-roll video (video streams preceded by ad units). According to their data, Yahoo has the largest share of the streams, followed TimeWarner, Microsoft, and Viacom...




You Have to Love the Creativity of Google
Have you ever wondered how Google continually comes up with new service ideas? Not a company to be content at the back of the line, they're constantly launching...


Successful SEO Needs Effort, Not Quick Fixes
It would be nice if we could master search engine optimization, and procure high rankings simply by editing Meta tags, but thats just not going to happen...


Ad:tech Chicago - Link Building
Our next installment of ongoing ad:tech Chicago 2006 coverage provided by Online Marketing Blog focuses on link building. This SEO related session was two thirds full...