Wednesday, July 26, 2006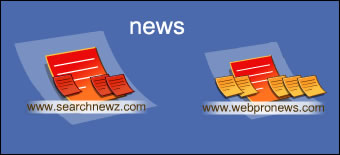 KartOO's Visual Meta Search
KartOO does a good job of describing its "visual meta search engine" - simply put, the thing "presents its results on a map." It's a very interesting way to see information displayed, and, more to the point, it appears to work well...




B2B and B2C online SEM for Christmas 2006
Marketing your products or services to your business clients offers many challenges than marketing directly to consumers. Here are some steps to help you optimize...


Google Calms Down Click Fraud Hype
Google's figured out a way to calm down the hype surrounding click fraud - let Adwords advertisers see for themselves which clicks Google has detected as invalid...


Yahoo Adds Database Guru to Social Search Team
Reuters reports Yahoo has hired a top database expert to head-up a team studying social search. Yahoo hired Raghu Ramakrishnan, 45, as vice president and...