Monday, October 9, 2006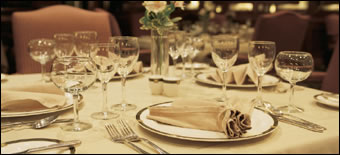 Preparing for Local Search
Borrell Associates recently released a study painting a very healthy picture for the future of local search. According to the study, local search revenues, which are expected to be about $1 billion in 2006, will grow to $1.8 billion in 2007, an 86 percent jump...




Click to Play


Distracting Joanne Colan
You know how you can put something next to a quarter and take a picture of it to understand the size of that something? Well, sitting next to Rocketboom's Joanne Colan sort of gives that effect. She's tiny...


Pluggd, Woz, and seven minutes of Flock
Ever want to look into a podcast, er, netcast without listening to it? Well, Pluggd.com is your service. I visted them today and they crawl the Web looking for audio (and soon video) content, like...



Pooh-Pooh-Tube
Om Malik thinks the Google-Youtube rumor is pretty thin, and that Google would be just opening itself up to lawsuits and mayhem by acquiring the video-upload service...



Marketing Sherpa Search Benchmark Guide
The 2007 report from Marketing Sherpa is out on search marketing benchmarks. Last years edition showed that SEO agencies beat in-house SEO by 300%...