Monday, September 15, 2008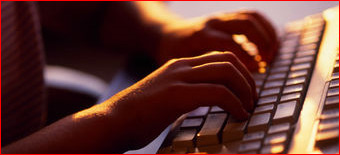 Link Juice is a Finite Resource
Link Juice, which I shall use to refer to the combined weighting of link relevance, importance, and anchor text is a finite resource. A given web site has a finite amount of this asset, and then must decide how to allocate it. To refine this statement a little bit, you can think of a site as having...

»

Submit Your Site
Do you have a search related site?
Submit it free to the internet's best search
industry directory. » Click Here

Search Engines
Google, Yahoo, MSN...

Search Marketing
Marketing, Budget, Planning...

Pay Per Click
Bid, Price, Quality...
SEO Companies
Optimization, Manage, Company...

SEO Tools
Track, Search, Create...

Analytics
Statistics, Counter...

» Submit your site for

FREE

«

Click to Play

The Softer Side of SES
In the midst of all the keynotes, sessions, company announcements, and business communications at SES San Jose, a charity event took place that raised roughly $25,000. The Internet Marketerís Charity Party raised...