Thursday, January 15, 2009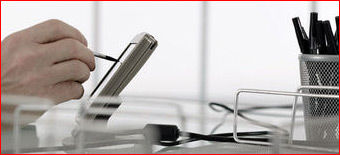 Content, Advertising, & Commerce With Google
Every listing site or review site has to start off from scratch at some point. Over the past 3 or 4 years it has got much harder to rank thin affiliate database sites, and now that is only going to get harder, with Matt Cutts asking for spam reports on empty review sites. Of course if Amazon.com or TripAdvisor...

»

Submit Your Site
Do you have a search related site?
Submit it free to the internet's best search
industry directory. » Click Here

Search Engines
Google, Yahoo, MSN...

Search Marketing
Marketing, Budget, Planning...

Pay Per Click
Bid, Price, Quality...
SEO Companies
Optimization, Manage, Company...

SEO Tools
Track, Search, Create...

Analytics
Statistics, Counter...

» Submit your site for

FREE

«


AdWords Local Business Ads Intro
Google Maps has updated certain features for local business ads. The first one is that now your ads information window will be arrayed with diverse...



Google Kills Products
Just recently, Googles 3D world Lively was shut down. Now Google announced theyre canceling a couple of other products or product features. These are:



Is Carol Bartz The Right Choice?
I doubt that anyone (aside from maybe Sue Decker, the Yahoo President who announced her resignation in the official announcement of the new CEO)...