Tuesday, August 18, 2009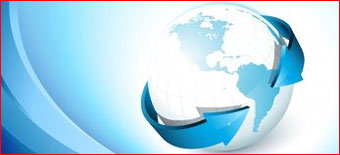 SES 2009 San Jose
So last week I was at SES San Jose and thought I'd share a few thoughts... I've got no idea what the actual attendance for the show was, but it seemed a little bit lighter than previous shows, which I would mostly attribute to to the weakened US economy, but the show was well attended.

»

Submit Your Site
Do you have a search related site?
Submit it free to the internet's best search
industry directory. » Click Here

Search Engines
Google, Yahoo, MSN...

Search Marketing
Marketing, Budget, Planning...

Pay Per Click
Bid, Price, Quality...
SEO Companies
Optimization, Manage, Company...

SEO Tools
Track, Search, Create...

Analytics
Statistics, Counter...

» Submit your site for

FREE

«

Click to Play

Effective Tools for Every SEO
It is difficult to know which tools to use for your website since there are so many options to choose from. Aaron Wall, the well-known author of SEOBook, explains his favorite tools in this video, which just might make...


Google Predicting Future Trends
Hard to believe that it has been over a year since Google launched Insights for Search tool. Now Google have announced additional features to the tool.



Google AdWords: A New Way To Run Local Ads
Google has came up with a new way to run local ads in the new AdWords interface. It's called Location Extensions that allow advertisers or business...



Google Knows All
Google knows what youre going to be searching for in 12 months from now! OK, maybe not all the things youll Google"it cant predict the next celebrity...