Tuesday, October 06, 2009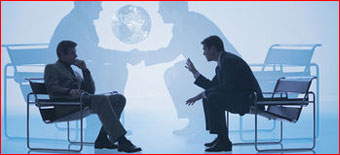 Ask Deals - Helping You Find the Best Deals
OAKLAND, Calif., October 6, 2009 " Ask, a leading search engine and operating business of IAC (Nasdaq: IACI), today announced the launch of Ask Deals, its proprietary database of more than 1 million high-quality savings offers from national and local merchants across hundreds of product...

»

Submit Your Site
Do you have a search related site?
Submit it free to the internet's best search
industry directory. » Click Here

Search Engines
Google, Yahoo, MSN...

Search Marketing
Marketing, Budget, Planning...

Pay Per Click
Bid, Price, Quality...
SEO Companies
Optimization, Manage, Company...

SEO Tools
Track, Search, Create...

Analytics
Statistics, Counter...

» Submit your site for

FREE

«


Yahoo in India is Yellow
Yahoo Is busy rebranding itself worldwide. There's plenty of money being pumped into the effort and some research on how to grab someones attention.



Mobile Search Improvements from Google
Google has upgraded browser based local search on mobile handsets. It has tied Maps on the PC to mobile in a very effective way. Recognizing...



Google's More Refined Results
Back in May 2009, Google added Search Options to their SERPS which allowed users to filter, refine and generate different views of your search results.