Thursday, October 15, 2009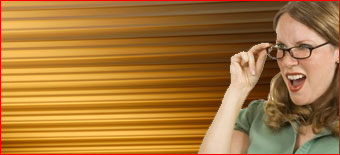 Yahoo, It's You!
Last month, Yahoo announced the slogan for its new advertising blitz (perhaps hoping to replicate Bings blip of search share success): Its You! On September 28, they premiered the first TV commercial for that campaign. In our totally nonscientific comments section, people were 2:1 against the ad...

»

Submit Your Site
Do you have a search related site?
Submit it free to the internet's best search
industry directory. » Click Here

Search Engines
Google, Yahoo, MSN...

Search Marketing
Marketing, Budget, Planning...

Pay Per Click
Bid, Price, Quality...
SEO Companies
Optimization, Manage, Company...

SEO Tools
Track, Search, Create...

Analytics
Statistics, Counter...

» Submit your site for

FREE

«


Google Earth 3D Building Maker Tool
Google has launched a new tool Building Maker, which will compliment with Google Earth and Maps products. This online tool will help users in creating...



Bing Steady in September
Bing is going to be a monthly issue apparently when it comes to reporting just how good, bad or indifferent their performance has been in the previous month.



Google Webmaster Tools, Malware and Fetch
A recent Google Webmaster blog is talking about the release of new features Malware Details and Fetch as Googlebot under the Labslabel.



The Premier Event for Search Engine
Marketing & Optimization -
Register Now