Wednesday, November 18, 2009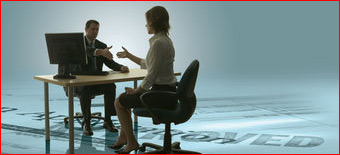 Yahoo And Bing's Deal Moves Closer To Approval
No, not that Bing--Microsoft's Bing search engine. And no, I haven't been living under a rock. (Who does that, anyway?) I know Bing has been out for months. That's not what you need to be ready for. You need to be ready for approval of the Yahoo! deal with Bing, because once that happens...

»

Submit Your Site
Do you have a search related site?
Submit it free to the internet's best search
industry directory. » Click Here

Search Engines
Google, Yahoo, MSN...

Search Marketing
Marketing, Budget, Planning...

Pay Per Click
Bid, Price, Quality...
SEO Companies
Optimization, Manage, Company...

SEO Tools
Track, Search, Create...

Analytics
Statistics, Counter...

» Submit your site for

FREE

«


Google Adds Image Swirl To The Lab
Google continues to play around in the lab trying to come up with something to create a better end user experiment. They sure seem busy over there in Mountain View...



Google Gains More Ground In Mobile As Yahoo Falters
It seems that its not just search that we see such disparity between Yahoo and Google"theres a huge chasm between them in the mobile space too!


Google Hires Microsoft's
In an admittedly slow news day it is noteworthy to tell you that earlier in the week Google made a strategic hire if for no other reason than the hire was just at Microsoft...