Wednesday, December 30, 2009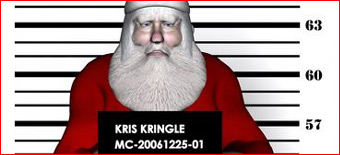 Holiday Lawsuits for Google, Yahoo and Microsoft
This time of year, there are often few big stories to report on, but that does not mean there isnt some interesting search engine news happening out in the world! It seems that there is no escaping the legal system for any of our leading search engines these days as all three, Google, Yahoo, and MSN...


»

Submit Your Site
Do you have a search related site?
Submit it free to the internet's best search
industry directory. » Click Here

Search Engines
Google, Yahoo, MSN...

Search Marketing
Marketing, Budget, Planning...

Pay Per Click
Bid, Price, Quality...
SEO Companies
Optimization, Manage, Company...

SEO Tools
Track, Search, Create...

Analytics
Statistics, Counter...

» Submit your site for

FREE

«


Google Edging into Travel Again
Six months ago, Google launched Google City Tours. A Labs product for Google Maps, City Tours was based around pedestrian sight-seeing, with maps, walking times...



Google Analytics Adds Annotation Feature
Google Analytics is one of the most robust offerings by the search giant and it manages to fly under the radar a little bit. It has almost become ubiquitous for a large number of...



Bing/"Bee-ying" Eyeing China
Bing is eyeing the biggest Internet market in the world"China. Still in beta in China, Bee-ying was launched back in June without the marketing push and fanfare enjoyed in the US...