Friday, February 05, 2010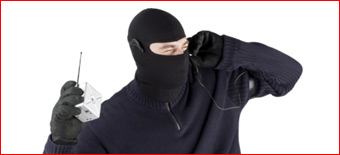 Google Could Be Hijacking Your Traffic
Google has long been an advocate of "build great content"; however, in reality, it's turning into "build great content and if we like it we'll take it from you, put it on our pages, and deprive you of that traffic. Without compensation." Strong accusations, sure, but I'm willing to step up to the plate, put my money...


»

Submit Your Site
Do you have a search related site?
Submit it free to the internet's best search
industry directory. » Click Here

Search Engines
Google, Yahoo, MSN...

Search Marketing
Marketing, Budget, Planning...

Pay Per Click
Bid, Price, Quality...
SEO Companies
Optimization, Manage, Company...

SEO Tools
Track, Search, Create...

Analytics
Statistics, Counter...

» Submit your site for

FREE

«


What should We Really Call Paid Search?
Call it a personal hangup, but I think the world would be a better place if we all used the same term to describe what we do. Should we call "it" Paid Search?



"It's the Applications, Dummy!", Says Google
Google is being so intensely aggressive on the local search side that there is no denying that local search is the play of the future. With the continued proliferation of...



Google CEO Resigns from Apple
Six months ago Eric Schmidt the CEO of Google resigned from the board of directors at Apple at the beginning of August 2009 so was a 6 month rule enacted?