Wednesday, April 07, 2010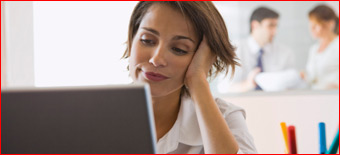 Does Google Think Facebook is a Health Risk?
This would be good for April 1 except that these results are true. People do say that Facebook has caused many social and health problems, forgetting that correlation is not causation.Inspired by the post, The Things That Facebook Causes, According To Google, Yahoo & Bing, in SearchEngineLand, I wondered....


»

Submit Your Site
Do you have a search related site?
Submit it free to the internet's best search
industry directory. » Click Here

Search Engines
Google, Yahoo, MSN...

Search Marketing
Marketing, Budget, Planning...

Pay Per Click
Bid, Price, Quality...
SEO Companies
Optimization, Manage, Company...

SEO Tools
Track, Search, Create...

Analytics
Statistics, Counter...

» Submit your site for

FREE

«


Sitelinks - Who Benefits?
In late 2009, AdWords launched a new feature designed to 'increase choice and relevancy in search ads' by allowing you to provide additional links to deep content on your website.



AOL Gives Up on Bebo
AOL says it will sell or shut down social networking site Bebo in 2010, just 2 years after buying it for $580 million. Bebo has lost 45% of its unique visitors in the last year as Facebook...



Enhanced UI Elements for Bing
Microsoft has announced a range of Bing enhancements coming this spring during a keynote at SES NY late last week. Many of these improvements are focused on UI and include a...