Thursday, April 29, 2010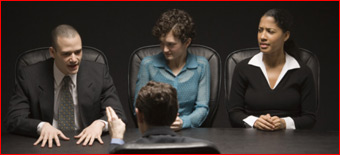 What To Expect From The Finalized Yahoo-Bing Merger
In mid-2009, the Yahoo-Bing Merger became final and a wave of speculation hit the market about what it meant for the search industry, searcher experience, market competition, SEO & PPC implications etc. We are now in Q2 of 2010 and the hype has died down, people got used to the merger and the key focus seems to be...


»

Submit Your Site
Do you have a search related site?
Submit it free to the internet's best search
industry directory. » Click Here

Search Engines
Google, Yahoo, MSN...

Search Marketing
Marketing, Budget, Planning...

Pay Per Click
Bid, Price, Quality...
SEO Companies
Optimization, Manage, Company...

SEO Tools
Track, Search, Create...

Analytics
Statistics, Counter...

» Submit your site for

FREE

«

Click to Play

Key to Success: Hard Work
Just as people want to get-rich-quick, they also want their business to take off quickly and be successful. Unfortunately, in the real world, success doesn't come that easily. WebProNews recently spoke with Gary Vaynerchuk...


Google Makes Search Algorithm Changes Daily
According to spokesperson Matt Cutts, Google typically made one change per day to their search algorithm in 2009. Matt discussed the topic in response to a viewers question...



Yahoo Debate's Full Page Of Sponsored Ads
Yahoo! plans to add even more PPC ads to its search results page under a new pilot program called More Sponsors. The program will add links at the bottom of the search results page...


Google Adds Local Businesses To Street View
Googles local business listings (now called place pages) have just been added to Google street view, giving business owners additional exposure for users exploring a specific location.