Thursday, May 27, 2010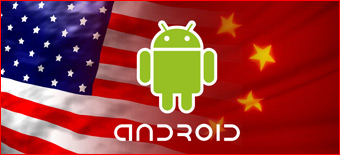 Android Found To Be Doing Well In The U.S., China
Google's mobile operating system is doing rather well in certain parts of the world, according to a new report from AdMob. AdMob found that Android devices are now almost as common as iPhones in the U.S., in fact, and have surpassed the iPhone in China.



»

Submit Your Site
Do you have a search related site?
Submit it free to the internet's best search
industry directory. » Click Here

Search Engines
Google, Yahoo, MSN...

Search Marketing
Marketing, Budget, Planning...

Pay Per Click
Bid, Price, Quality...
SEO Companies
Optimization, Manage, Company...

SEO Tools
Track, Search, Create...

Analytics
Statistics, Counter...

» Submit your site for

FREE

«


Google Adsence Knowledge Goes Transparent
Back in 2005, I considered using Googles Adsense product on my blog. I never did use it. The thing that bothered me the most about it was that it wasnt transparent " that Google would...



Bing UK Adds Local Business Listings
After months and months of speculation, Bing UK have finally confirmed their procedure for getting your business listed in Bing UK local search results.


Google May Have A winner With Google TV
This is only slightly Android related, but since its probably the biggest thing to come out of Google I/O, I think its worth a mention. The contraption is Google TV, and you...