Wednesday, June 23, 2010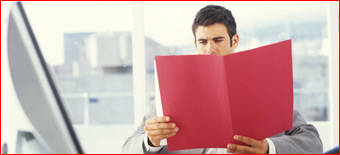 Google Adds 'Analyze Competition' To AdWord Tools
Now, apart from your own progress and performance, you can measure your competitor's performance too with the help of Google AdWords new tool called, 'Analyze Competition'. So, the advertisers can calculate the range of the competition over the past two weeks with the help of this service.


»

Submit Your Site
Do you have a search related site?
Submit it free to the internet's best search
industry directory. » Click Here

Search Engines
Google, Yahoo, MSN...

Search Marketing
Marketing, Budget, Planning...

Pay Per Click
Bid, Price, Quality...
SEO Companies
Optimization, Manage, Company...

SEO Tools
Track, Search, Create...

Analytics
Statistics, Counter...

» Submit your site for

FREE

«


Google Commerce Search 2.0 Goes Live
Google have some good news for retail sites in the US and UK " Commerce Search 2.0 is live! Google says that the new version of Commerce Search provides a better shopping experience...


How does Google Caffeine impact your website?
At the start of this month, Google announced that its new search index, Caffeine, was officially live. The news bought quite a lot of discussion and fanfare from the online experts, with Google...



Bing Is Rewriting The Webmaster Tool Center
The last time I posted I revealed that there would be a big surprise revealed by Bing the next day in fact just hours later when the conference commenced once more.