January 20, 2012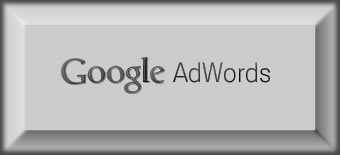 Google AdWords Expands Automated Rules
...Includes Undo Option! Automated Rules is a time saving feature that allows auto-scheduling of changes to your account, based on user-defined criteria. Based on feedbacks from previous users, Google Adwords, through their official blog, announced that they have made automated rules even more user-friendly and flexible. To support their cause Google has rung two major...


»

Submit Your Site
Do you have a search related site?
Submit it free to the internet's best search
industry directory. » Click Here

Search Engines
Google, Yahoo, MSN...

Search Marketing
Marketing, Budget, Planning...

Pay Per Click
Bid, Price, Quality...
SEO Companies
Optimization, Manage, Company...

SEO Tools
Track, Search, Create...

Analytics
Statistics, Counter...

» Submit your site for

FREE

«

Click to Play

Interview: Raditaz Launches to Take on Pandora
While the announcement of another music service is not out of the ordinary, a new one that is launching today has some features that will likely turn a few heads. The service is called Raditaz and prides itself with being the "future of Internet radio" for its unique geolocation layer.


Google Expands Flight Search
Google's Flight Search feature was launched in September 2011. Though Google hasn't shared the exact number of routes added but have hinted that Flight Search has expanded to almost double its size since inception.



Glitch in Google AdWords Keyword Tool Shows Zero Results
In an embarrassing oversight for Google recently, its AdWords Keyword tool was showing zero results for exact match searches for certain keywords.



Google+ in Google Places
It would appear that Google has started to integrate all its products with Google+ including placement on the Google Places page results.